Post by Tyreese Gla'dour on Apr 29, 2011 9:30:05 GMT -6
Tyreese Gla'Dour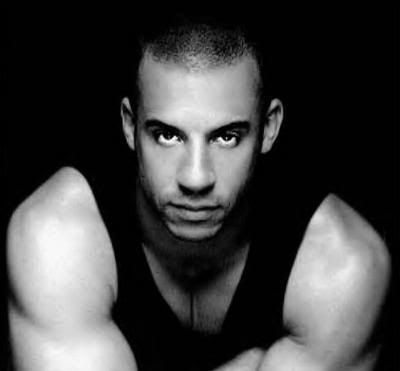 I see the world it's going 'round
Seems to me it's upside down.
Looking for something to say.
I feel a little different anyway.

Does it make much sense to you?
Doing all those things you do.
Making sure that I'm all right? Yeah, I'm fine!

I've been feeling I'm going down"
Full Name:
Tyreese Gla'Dour
Nicknames:
Ty, Reese, 'Muscles' (reserved for a certain ten year old he met in Boston a few years back. Unless one is sporting some pigtails, use and die a horrible death.), Tyresius Flavius, 'Styx,' Champion of the Gods
Physical Age:
Appears to be in his mid 30's.
Date of Birth:
Unknown
Hometown:
Unknown
Current Residence:
New Orleans, Louisiana
Occupation:
Part-time Bouncer, Sometime Handyman, All the Time Badass
Relationship Status:
Single
Character Type:
Unique
Affiliations:
Neutral, but tends to lean toward 'Good' when prodded.
Gender:
Male
Hair:
Well, if he ever chances to grow it out, his hair could just possibly be a dark brown. But given that it gets in the way of his bad ass look, he likes to stick to impersonating an eight ball.
Eyes:
Dark brown, almost black
Height:
6'5"
Weight:
250lb
Body Type:
Feel like getting your face introduced to a sledgehammer? No? Alright, then try one of this guys' fists; same effect, minimal effort. Built like a guy who has an intimate, albeit warped, relationship with all things fighting-involved, he's big, muscled and definitely looking forward to his next smackdown.
Best Feature:
Probably his body. A warrior likes to pride himself on being bigger than your average bodybuilder, especially when he earned the mass through blood, sweat and physical torture, instead of Daddy's money and a syringe.
Worst Feature:
A strangely random assortment of scars that litters the length of his body. There seemingly isn't a patch of skin that hasn't been marked, though he tries to hide the worst of them under various tattoos and piercings.
Sexuality:
Straight
Personal Style:
Adhering to the knowledge that 'comfort is king,' Ty can usually be found wearing comfortable clothing; jeans, boots and loose shirts, which are all kept with a strangely military-like precision. There will never be any folds, creases or stains on his clothing, and he seems to pride himself on this fact.
Face Claim:
Vin Diesel
Abilities:
The oh-so-lovely ability to become whomever he wants, whenever he wants, in order to take what he wants. Aka, Ty is a skinwalker and can, upon prolonged contact with the target in question, take on both the persona and outward appearance of said other person. This comes with the added perks of having an extended lifespan, quick healing and abnormal strength.
Personality:
As cynical as the day is long, Ty is really the epitome of the term 'jaded.' There isn't much that he hasn't seen, thanks to his extended lifespan, and it's his very firm belief that people are animals walking around under a delusion of hope. On the outside, he has a very strong belief in mankind, is loyal to his current city and to the people he works with, and has all the faith in those trying to make the world a better place. On the inside, however, Ty is convinced that there will never be an end to the darkness; an end to the violence and pain in the world, and is thus prone to being a very sarcastic man with the tendency to make so called 'stupid people' hide in the nearest corner.
He's also prone to what he called 'rage blackouts,'- what? He got snowed in one weekend, and all that was on the tube was something called the OC…anyway, it explained things perfectly- and tends to strangle first and ask questions later. He has a pair of itchy fingers when around poker tables, loves a good fight and tends to get a bit dangerous when cornered. PTSD has nothing on the guy, and Lord help anyone stupid enough to come at him with a weapon.
At the same time, there's a hidden side of the bouncer that he only shows to those close to him; a would-be carefree soul who loves to watch a good Gators game, finds fishing on some secluded lake somewhere relaxing, and has an almost unnatural addiction to anything chocolate related. He is also fiercely loyal to those he cares about, has been known to become a squishy teddy bear around women and has no qualms about taking a bullet for those in need.
Likes:
•
Women
•
Alcohol
•
A good boxing/cage match
•
Homer, Virgil, Shakespeare, Dostoyevsky…aka, classical literature
Dislikes:
•
Chains and closed spaces; seriously, go shake some chains around his head and see what happens
•
Cats
•
Anything not-jeans and a tshirt
•
Being looked down on
Strengths:
•
Is worldly and well read
•
Can replace an army, if persuaded
•
Can anticipate attacks
•
Is kind, generous and extremely loyal
Weaknesses: •
Is worldly and well read
•
Can replace an army, if persuaded
•
Women in distress
•
Is kind, generous and extremely loyal
Mother:
Silliana, deceased
Father:
Unknown, skinwalker
Siblings:
None
Others:
Gabriel, son, deceased
Angellia, daughter, deceased
Rihanna, wife, deceased
Bio:
Ah, the sight and smell of Rome. Forget what the history books say, and what Russell Crowe flashed onto the big screen; if New York, Detroit, or Philly are a cesspits of different cultures, languages and characters, Rome was the Hades of its time.
And, lucky for him, he was born right smack in the middle of it. Whoop-dee-freaking-doo.
As it is well known, Roman society was split into two major classes; the upper class, consisting of the rich, the famous, the Caesars and the Senate, then the lower class, that was made up of everyone else. Silliana, Ty's loving mother, was an inhabitant of the latter and suffered throughout her life as a slave. According to her, Ty was the only good thing that had come out of it, though she refused to disclose the identity of his father.
Born and raised as the son of a slave, and thus a slave himself, it was just so natural for Ty to keep to his little sphere of the world; be a good little soldier and fight for his emperor, find a good little wife and make some nice slave babies to fill the house of his current master.
A master who was, hooray for his luck, a powerful Senator and an avid fan of the local Gladiator rings. So color the man ecstatic when Ty grew into a towering mass of muscle earned from years of soldiering and working under the boot heels of the rich and stuck-up.
Oh yeah, ecstatic. Just what he was feeling when he was torn away from his wife and children for the wonders of the Arena.
Not.
For a good chunk of his adult life, Ty was forced to fight to stay alive; to kill his fellow Gladiators and appease the bloodlust of the locals. If he didn't fight, his family would be slaughtered by his Senator master, and when he did fight, he hated himself for each life taken. War, he understood; to be a soldier meant that he was fighting to keep his family safe. While his keeping his Gladiator status was doing the same, he couldn't get over the uselessness of it all.
One little fight for entertainment, and a good man lay dead. A man who, if given the chance, could have made a difference in their wicked world. What a Gods-damn waste.
Lasting longer than the average fighter, Ty became famous in the Gladiator circuit, earning nation-wide acclaim while fighting to earn his freedom. Rumor had it that if a fighter won enough, caught the attention of the crowd and impressed the big wigs watching, he could be granted an escape from the arena. And he was so close…
But, like most things in his life, there was no cigar. Or mercy, for that matter.
The man's name was Nausicus, and he was one of the most renowned fighters who ever entered the Arena. Brought back out of 'retirement' by a man of power who sought to one-up Ty's Senator master's greatest success story, Nausicus was promised gold, jewels and rank if he could put the new Champion of the Gods ten feet underground. The Senator, convinced that true rage was the only way to go, if he wanted his fighter to win, took a much different route: he slaughtered Ty's family.
In a rage, the gladiator entered the ring looking for blood. He wanted to kill, to maim, to make the hurt in his chest go away by giving it to someone else…and, thankfully, Nausicus was in the same kind of mood.
The fight was long, bloody and in the end, resulted with Ty sporting a sword sticking through his belly. As he lay there in the middle of the dirty, foul smelling arena, with the sounds of the crowd screaming, all he could think of was the waste of it all. And how he really would have liked to hold his family one last time.
Then, nothing. Darkness. Black, cold, slimy and utterly peaceful. He could rest, here. Wait for his family; his beautiful wife, his son and daughter, who were the pride of his life. He would wait there, sleep for a while, rest and relax—
Or wake up chained to a wall, because apparently, he'd gone completely insane and managed to tear 'ol Nausicus' head clean off after getting stabbed through the belly. Yeah, it was safe to say that he really would have liked to experience the 'death' thing over that.
What followed after this unnatural incident would be the turning point of Ty's existence. In all reality, he had died, but instead of wandering off to Elusion to be with his family and friends, he'd come back as something…different.
That chameleon lady from X-Men? Chick has nothing on his ability to change his face.
The guards who'd chained him to a cell tried their best to carry out their CO's orders and keep the prisoner locked up until the next fight. But, rage practically pouring out of his ears, Ty managed to break free, kill one of the guards and take on his appearance in order to escape. The Senator himself didn't last very long- ah, the feeling of a dying man's sigh on his cheek- and with his revenge taken, he escaped to the mountains.
Years passed, and Ty lived alone. His world revolved around closing himself off from everyone else, in order to understand the man…the THING he'd become. Then, forced out of his home by changing times, he sought out contact with those like himself. Perhaps if he could find someone who understood, he could start to wrap his mind around what he could do…the urges that he felt.
But all he found was more darkness. And frankly, he'd had enough of that in his lifetime. So, like any good soldier, he took a different route: he began to kill the monsters like him.
It was through this path that he kept himself sane, kept himself from turning into the cold blooded killer that his ex-master had tried so hard to make him. Along the way, he met more than a few interesting characters, including a shifter named Erik Macleod. The guy was quiet and had the bearing of someone used to giving orders- definitely not a plus for an ex-slave- but his understanding of Ty's situation was uncanny, and the two became fast friends. In truth, and while the gladiator might not show it, he would probably die for the guy.
Currently, Ty lives quietly in New Orleans and works as the head bouncer for Erik's club, Wicked. And when he's not banging heads together or watching his friend's back, he can be found wandering the streets, daring certain monsters to come out and play.
RP Sample:
Admin OK'd